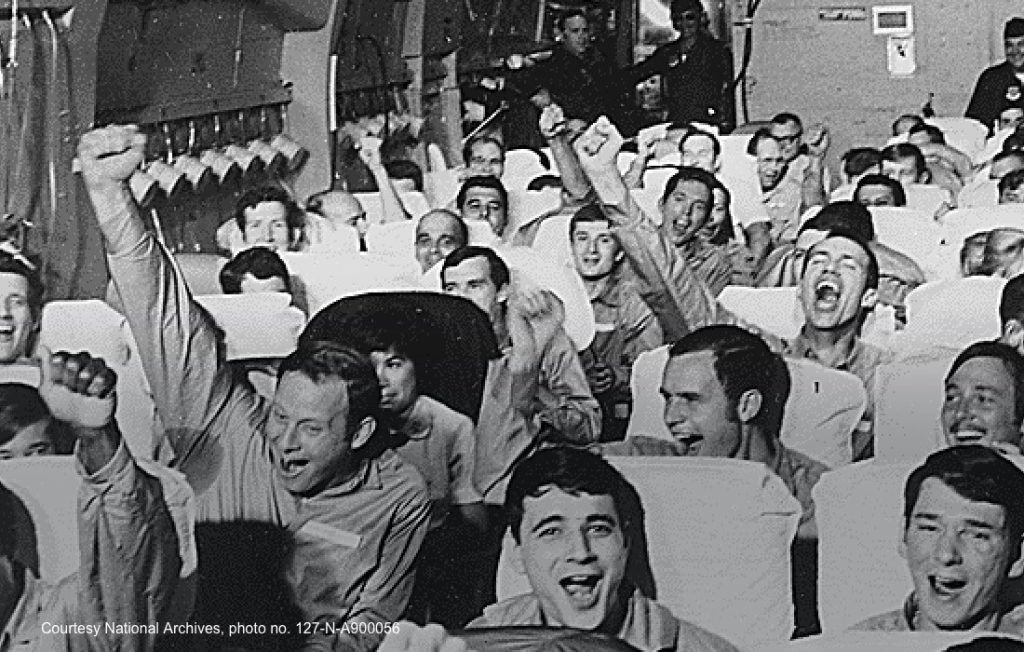 Thank You Letter from USAA

National Vietnam War Veterans Day
29 March 2023
As we reflect on the Vietnam War Veterans
The National EOD Association Salutes all Vietnam War Veterans on this Day!
WELCOME HOME!
History of National Vietnam War Veterans Day
Over the last few years, 45 states have celebrated National Vietnam War Veterans Day, either on an annual basis or for the year it was enacted. However, not all of them celebrated it on the same day. Some states celebrated it on the 29th of March and some celebrated it on March 30th. Many people have felt that the 29th of March was the more appropriate date for it to fall on. After all, that is when the last prisoners of war (POWs) were returned to the US and when all combat troops were withdrawn from the war in 1973.
On 26 February 1974, a declaration was issued urging the people of the United States to commemorate 29 March 1974, as National Vietnam War Veterans Day. Under this declaration, all government officials were urged to fly the US Flag on all public buildings and were requested by civic and patriotic organizations to give their support to any ceremonies or observances observed on that day.
On 28 March 2017, President Donald Trump signed the "Vietnam War Veterans Recognition Act of 2017". This bill amended Title 4 of the United States Code to encourage the flying of the American flag on National Vietnam War Veterans Day every year on 29 March.
Public law 115-15 the Vietnam War Veterans Recognition Act of 2017 – encourages citizens, businesses, and other institutions to display the
US flag on 29 March. Senator Joe Donnelly (D-Indiana) and Senator Pat Toomey (R-Pennsylvania) co-authored the legislation.
Vietnam EOD Deaths
1965 – 4 US Air Force
1966 – 1 US Army
1967 – 4 US Army
1968 – 6 US Army, 5 US Marines, 2 US Navy, 1 US Air Force
1969 – 2 US Army, 2 US Marines, 2 US Navy
1970 – 3 US Army
1971 – 7 US Army
1972 – 1 US Air Force
1973 – 1 US Air Force
Total US Army – 23
Total US Marine Corps – 7
Total US Navy – 4
Total US Air Force – 7
Overall Total – 41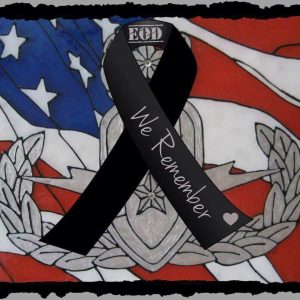 I would like to share a personal story about a grade school and high school friend!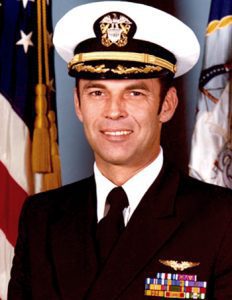 Welcome, Home Gary, and Thank you for your Service!
As Vice Commander of the National Explosive Ordnance Disposal Association, and as a childhood friend, I Salute you!
Gary Thornton was born in Delano, California, in 1941. He enlisted in the U.S. Navy Reserve on September 26, 1959, and served at NAS Oakland, California, until 1961, and then at NAS Alameda, California, until November 1963. Thornton went on active duty at Naval Air Reserve Training Unit Jacksonville, Florida, on November 3, 1963, and was accepted into Naval Pre-Flight School in January 1965. He began Pre-Flight at NAS Pensacola, Florida, on February 17, 1965, and completed the program on June 26 of that year. He then attended Naval Aviation Officer School at NAS Sherman Field, Florida, graduating on November 5, 1965. Thornton then completed Radar Intercept Officer Training at NAS Glynco, Georgia, on February 4, 1966, and was commissioned an Ensign in the U.S. Navy on February 10, 1966. After one month of recruiting duty, he reported to VF-121 for Replacement Air Group training as an F-4 Phantom II RIO at NAS Miramar, California, completing the syllabus in August 1966. He then joined VF-96 at Miramar and embarked aboard USS Enterprise for Southeast Asia in November 1966. Thornton began flying combat missions in December 1966 and was forced to eject over North Vietnam while flying his 45th combat mission and was taken as a Prisoner of War on February 20, 1967. After spending 2,205 days in captivity, he was released during Operation Homecoming on March 4, 1973. CDR Thornton attended Naval Postgraduate School at Monterey, California, from September 1973 to September 1975, and then flew P-3 Orion at NAS Moffett Field, California. He then completed a short tour with VP-47 before serving as Admin Officer for Moffett Field from January 1978 to June 1980. His next assignment was as Officer in Charge at NALF Crows Landing, California, where he served from June 1980 to June 1981, followed by Operations Officer at Moffett Field, from June 1981 to May 1982. CDR Thornton served as Officer in Charge of the Combined Service Support Program School at NAS Alameda, California, from May 1982 until his retirement from the Navy on September 1, 1991.
His Silver Star Citation reads:
For conspicuous gallantry and intrepidity while interned as a Prisoner of War in North Vietnam. On 25 February 1967, his captors, completely ignoring international agreements, subjected him to extreme mental and physical cruelties in an attempt to obtain military information and false confessions for propaganda purposes. Through his resistance to those brutalities, he contributed significantly toward the eventual abandonment of harsh treatment by the North Vietnamese, which was attracting international attention. By his determination, courage, resourcefulness, and devotion to duty, he reflected great credit upon himself and upheld the highest traditions of the Naval Service and the United States Armed Forces.
Porterville, California
Welcome Home for Lt. Gary Thornton
Closer to home, civil unrest and student demonstrations came to Porterville when students at Porterville College protested the Vietnam War and later welcomed home one of Porterville's own residents from a Prisoner of War camp in Vietnam. On February 20, 1967, Lt. Thornton was 25 years old, when the plane on which he was the radarman, flying off the carrier USS Enterprise, was blasted out of the sky west of Thanh Hoa. The first notification to his parents informed them that Gary had been killed in action.  A memorial service was held and later that year the Distinguished Flying Cross and the Air Medal with the gold star were presented to his daughter who was 5 years old at the time. In March of 1970, there was a glimmer of hope. It was believed that Thornton may have survived and was a prisoner of war in Vietnam. Later that year his name appeared on the official POW list released by Hanoi. After six long years, Navy Lt. Gary I. Thornton returned home to Porterville.
Although the Porterville community was divided with bitterness and had changed due to the long-drawn-out war and immeasurable losses, Thornton came home with a beautiful welcome. Thornton came home to his community of 13,000, where the Vietnam War had taken 20 of its young men. One of the residents was quoted as saying, "I think the citizens of this town are glad it's over because their patriotism was really beginning to wear thin."  At the Porterville College Student Center, Thornton told of his ordeal in the prison camp. Deprived of food and medical attention during the last six years, Thornton said he would do it again "for the cause of freedom."  Kept in many different camps throughout his ordeal, he stated the only thing that kept him from more severe punishment was his junior rank. Thornton was among the last of the POWs to be released in the second phase of Operation Homecoming. Thornton's arrival home as a prisoner of war in Vietnam still left 282 US soldiers behind.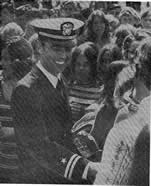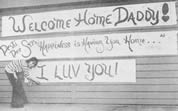 Watch This Video | Still In Saigon