---
8TH EDITION OF THE NATEODA NEWSLETTER
1 November 2022

This project is the sole effort of Woody Eastwood, and it is not to be assumed that the Association will continue this in the future.
---
National Officers
James E Duncan – Commander
Woody Eastwood -Vice Commander
James Sanders -Treasurer
Stu Steinberg – Adjutant/VA benefits coordinator
Ted Carlson – Webmaster
Chet Heidl – Director
Dave Tipton – Director
Terry Fitzgerald – Director
Tom Manders – Manager of the NATEODA Facebook Group
Irvin Banta III, National EOD Association Chaplain
Bob Leiendecker, National EOD Association Historian
SGM Mike Vining, US Army retired, our "go-to" for anything "EOD"
---
On the 10th of November we honor the US Marine Corps
On their 247 Years of Service to our Country!
---

Veterans Day 11 November 2022
Veterans Day is intended to honor all the people who served in the American armed forces, both those who are alive and those who died, although it's largely geared toward living veterans.
Often confused with Memorial Day, the key difference between Veterans Day and the May holiday is that Memorial Day is intended to honor those who gave their lives in service of their country. Veterans Day, celebrated  on November 11, is a day to express gratitude to America's service members, past and present, who served in both war and peace.
Originally called Armistice Day, the holiday was initially intended to commemorate the end of World War I. The war officially ended on June 28, 1919, when the Treaty of Versailles was signed, but fighting ended months prior when the Allied forces and Germany enacted an armistice on the eleventh hour of the eleventh day of the eleventh month.
---
---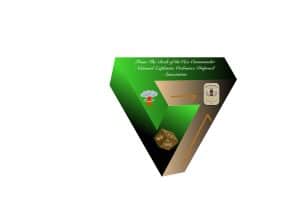 A Personal Note from the Vice Commander
Thank you for the votes to elect me as your Vice Commander. I will continue to work hard to improve the Association.
I solicit your feedback and suggestions on where the Association needs to grow, and what improvements you would like see.
NATEODA Online Store
Get involved with the Association!
The Association is in need of a new Quartermaster to update and manage our online store.
We are also looking for a website administrator.
If you are interested or have a friend or colleague that would be willing and able to do this
contact me ASAP!
We also need to fill openings on our committee's
The committees that have positions open are:
Budget or Ways and Means Committee.
Bylaws Committee.
Communications Committee.
Election Committee.
Historic Properties Management and Preservation Committee.
Membership Committee.
---
National EOD Association Convention 2023
The Convention 2023 is scheduled to be in Oklahoma City, Oklahoma
Tentative schedule dates are a week between 15 September and 15 October.
Hosts for the convention are myself and Walter Perry and his wife Pat. If you have suggestions or ideas for this convention we would like to hear them.
Charming Fall Destinations & Getaways in Oklahoma
Celebrate autumn in the Sooner State
---
Friday, November 11 at 2 PM CST.
In person at EODWF, 716 Crestview Ave, Niceville
Live on zoom: https://loom.ly/PACHBBs
Remove the Stigma – The second series in talks surrounding mental health
Join us for part 2 of our conversation on removing the stigma surrounding mental health, moral injury, and how it is different different from PTSD with guest speakers Retired Army EOD Technician, Ray White; Dr. Marc-Charles "M-C" Ingerson, Independent Applied Researching & Organizational Consultant; ENS Matthew Ikenoyama, Navy Chaplain Candidate; Dr. Irvin Banta, Volunteer Chaplain FBI HDS & NATEODA, BD Consultant.
Our very own NATEODA Members
Sergeant Major Mike Vining and our Chaplain Irvin Banta are working on a new project with the EOD Warrior Foundation.
The new Project is:
"Defusing The Invisible: Cracking The Suicide Code for EOD."
Chaplain Irvin will be speaking at the EOD Warrior Foundation Meeting at Niceville, Florida on 11 November 2022 on this subject.
He will be supporting the research team as part of their presentation to the EODWF. Chaplain Banta's area will be a very brief overview of his (nearly 30 years) counseling/chaplain experience helping individuals mentally/emotionally struggling with processing critical incident stress events (law enforcement, military combat veterans, etc.).   Hopefully offering some new considerations for supporting our wounded warriors who are working through their personal 'Crisis of Belief'.
---

The National EOD Association will be sponsoring a table at the 2023 EOD Memorial Ball
Tickets to the Memorial Ball will go on sale the 1st of February 2022
We will be asking for donations to make this happen and a special code will be provided to make your donation for this specific event, watch for it.
Start planning to attend on the 1st Saturday of May, "EOD Day" 2023
Watch the Video "You Can't Make Old Friends"
---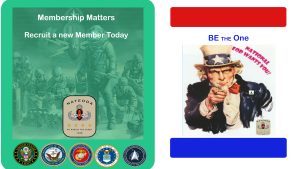 Meet and Welcome our Newest Members for the month of October
We welcome you, and we appreciate your membership! You are the lifeblood of our Association.
We encourage all our members to post a photo on your profile!
Christopher Hodge
Wendy Wilson
John Richardson
Robert Hayworth
Daniel Flathers
Roy Day
Steven Green
---
This Month's featured Member of the "EOD Family"

CPT James W Peterson
EOD Memorial Wall
5/22/1971
CPT James William Peterson and MSG Edward Walter Metcalf were killed on 22 May 1971.  They were assigned to the 44th Ordnance Detachment (Explosive Ordnance Disposal), United States Army, Vietnam Special Troops, Army Support Command Saigon, United States Army, Vietnam, Cam Ranh Bay, Khanh Hoa Province, Republic of Vietnam.  CPT Peterson and MSG Metcalf were killed in a vehicle accident en route to their unit in Cam Ranh Bay.  Their vehicle was struck by another vehicle, lost control, and overturned.  CPT Peterson was posthumously awarded the Bronze Star Medal.
*This bio was researched and authored by SGM Mike R.Vining, USA (Retired). Please send any additional information and/or corrections to the author of this bio by email: sgmmvining@gmail.com. The EOD Warrior Foundation is not responsible for the accuracy of the information in bio.
A personal note: I attended EOD school at Indian Head, MD with 1st Lieutenant Peterson, graduating October 1968. He was an outstanding individual and had the makings of one the finest of EOD Officers. He was very intelligent and spent his "study hours" at EOD school, not to prepare himself for an upcoming test, but to help his fellow students who may be having difficulty with a subject. You are missed CPT, but you are not forgotten. Woody Eastwood ?
---
---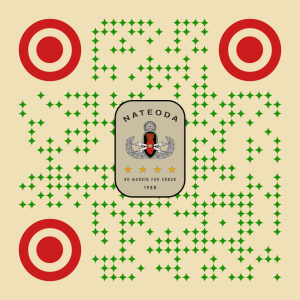 Scan me with your Phone Camera
It will take you to the Homepage of the NATEODA Website.
---
Visit and Support our Facebook Group page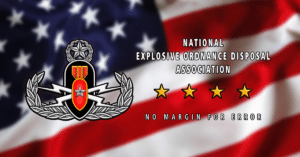 https://www.facebook.com/groups/NationalEODAssociation
---
…………That's It for November…………
Happy Thanksgiving