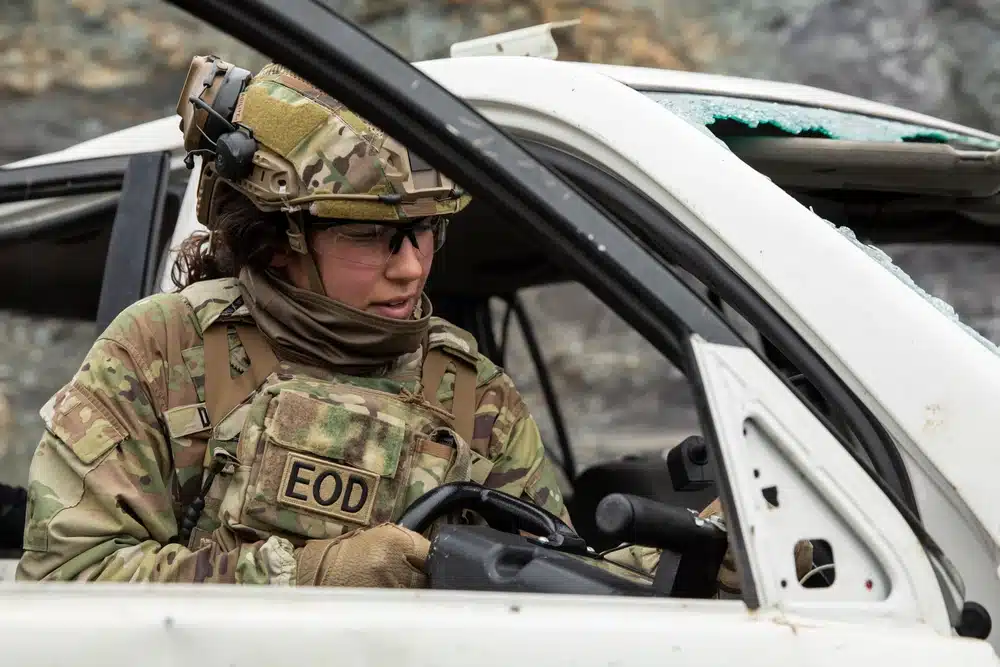 The people of Kosovo have been working for over 20 years to continue removing unexploded ordnance from conflicts that occurred in the region. The torch has now been passed to the 720th Explosive Ordnance Disposal (EOD) Company during Kosovo Force Regional Command-East's 31st rotation.
"Normally whenever we get one of the 9-lines they're coming from local civilians," said Sgt. 1st Class Matthew Baldwin, an EOD Technician with the 720th EOD Company from Baumholder, Germany. "They'll encounter ordnance either on their own property or when traveling for commerce up in the mountains."
The team typically receives two to three calls a week during the winter months and up to five calls during the summer months. This increase is due to individuals going into areas that are usually inaccessible during the winter, like up in the mountains for example, Baldwin said.
"We've been finding a wide range of stuff, all the way from World War I up to the war in Kosovo back in the '90s," said 1st Lt. Naomi Dawood, commander of Task Force EOD from the 720th EOD Company, Baumholder, Germany. "I would say hand grenades are probably the most common things we find here though."
The EOD team at Camp Bondsteel is on call 24/7 and has an average response time of 30 minutes upon receiving a 9-line request. After normal business hours, or if there are multiple calls at once, it may take an hour or more before they are able to leave the base.
However, it's not just the Soldiers from 720th EOD Company that gets to have all of the fun. Their team works closely with other NATO partners and allies, as well as the Kosovo Security Forces (KSF) to work together on clearing the region and keeping communities safe.
"Working with other EOD units has really been an honor," Baldwin said. "It's very interesting to see some of their practices, they're very different from what we typically do on response missions, but that's because we haven't had a lot of interoperability training with them before coming into theater."
The KSF also has an advantage when it comes to locating these unexploded ordinances (UXO), according to Dawood.
"They've been super cooperative and eager to work with us," Dawood said. "They obviously live here, so they're a little bit more knowledgeable about the land than we are, which is nice when we get lost sometimes trying to find a UXO."
The road to becoming an EOD technician is no small feat. The job comes with a rigorous interview process, followed by 9 months of Advanced Individual Training (AIT). Another unique part of this military occupational specialty (MOS) is that enlisted Soldiers and officers alike work side-by-side as classmates throughout the entire course.
1st Lt. Dawood originally wanted to become a doctor when she was commissioned through the Reserve Officers' Training Corps (ROTC) program, but decided she wanted something a little more adventurous.
"Wanting to become an EOD tech is probably the best thing I've done in the Army," Dawood said. "It's very exciting and it's always a challenge, which I really like."
The excitement and challenges seem to be a large interest in those Soldiers who are interested in taking the career path of an EOD technician. As one of the noncommissioned officers in Task Force EOD, Baldwin said he also enjoys the high-intensity moments that come with the job.
"As an EOD tech, I think my favorite part of my job is wherever I'm working with my team members, essentially by ourselves. There is a huge degree of responsibility we inherit whenever we are on a mission," Baldwin said. "We have support from local law enforcement and usually a medic, but other than that, it's myself and two of my team members working on UXO calls in very high-risk situations."
Operations such as these are vital to the region in ensuring a safe and secure environment for all people of Kosovo. The collaboration between Kosovo Force (KFOR) and local law enforcement is essential for continuing effective communication and dialogue.
"The KFOR mission really is important because it is one of the examples of NATO coming together, supporting a conflict resolution, and trying to bring stability to a region," Baldwin said.
Task Force EOD is committed to its mission here in Kosovo. Their team members are dedicated to the history of the region and the people who live there today.
"This is something that I've heard about for a very long time, even before I became an EOD tech, so it's awesome for me to actually be here and have an impact on the community and learn about the ordnance that's here," said Dawood.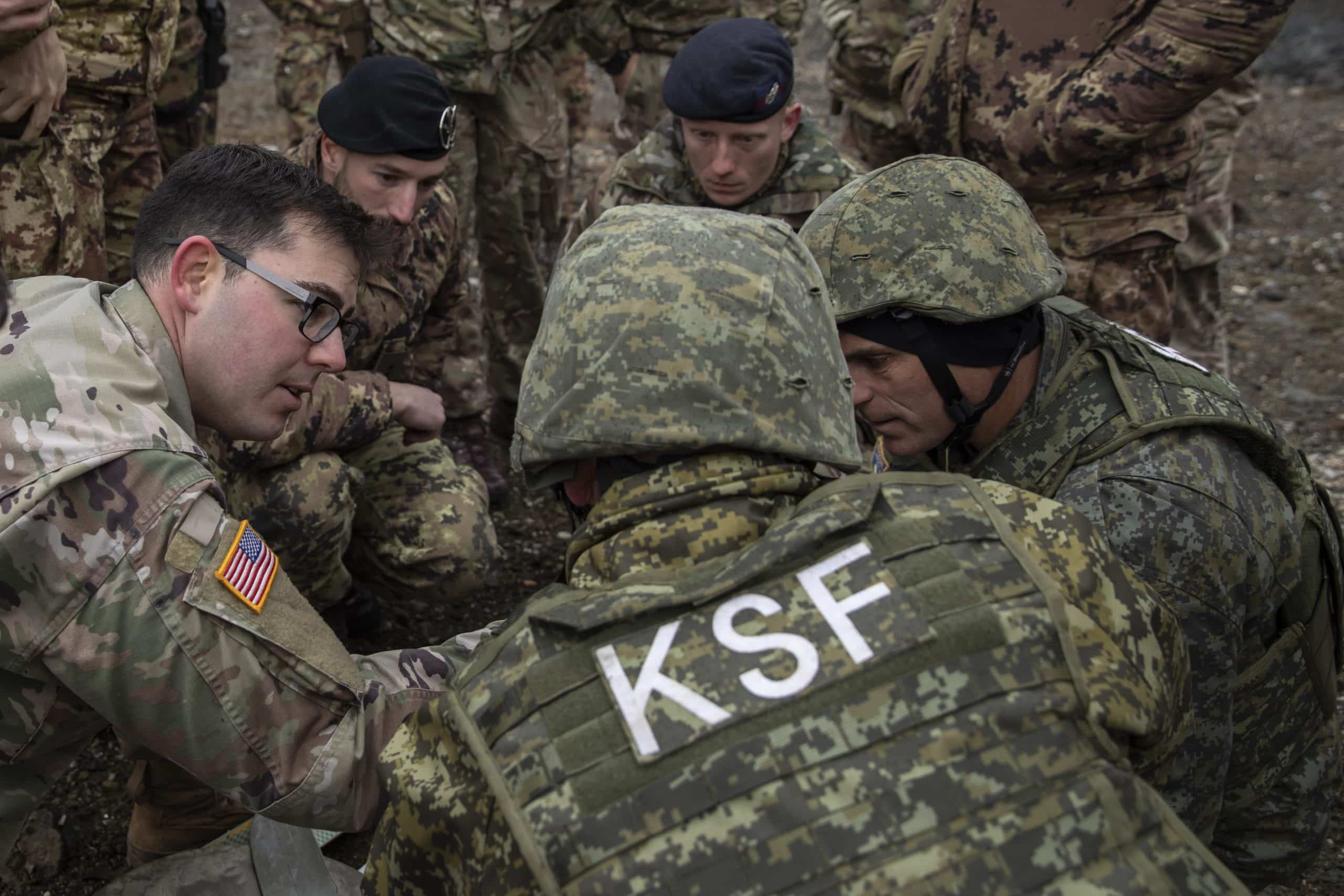 Specialist Michael Maniscalco with the 720th Explosive Ordnance Disposal (EOD), from Baumholder, Germany, demonstrates different methods used for explosive access and general disruption of a vehicle during "Operation Top Gear" at a Kosovo Security Force (KSF) demolition range near Pristina, Kosovo on Jan. 14, 2023. (U.S. Army photo by Capt. Travis Kirchner, 111th Public Affairs Detachment)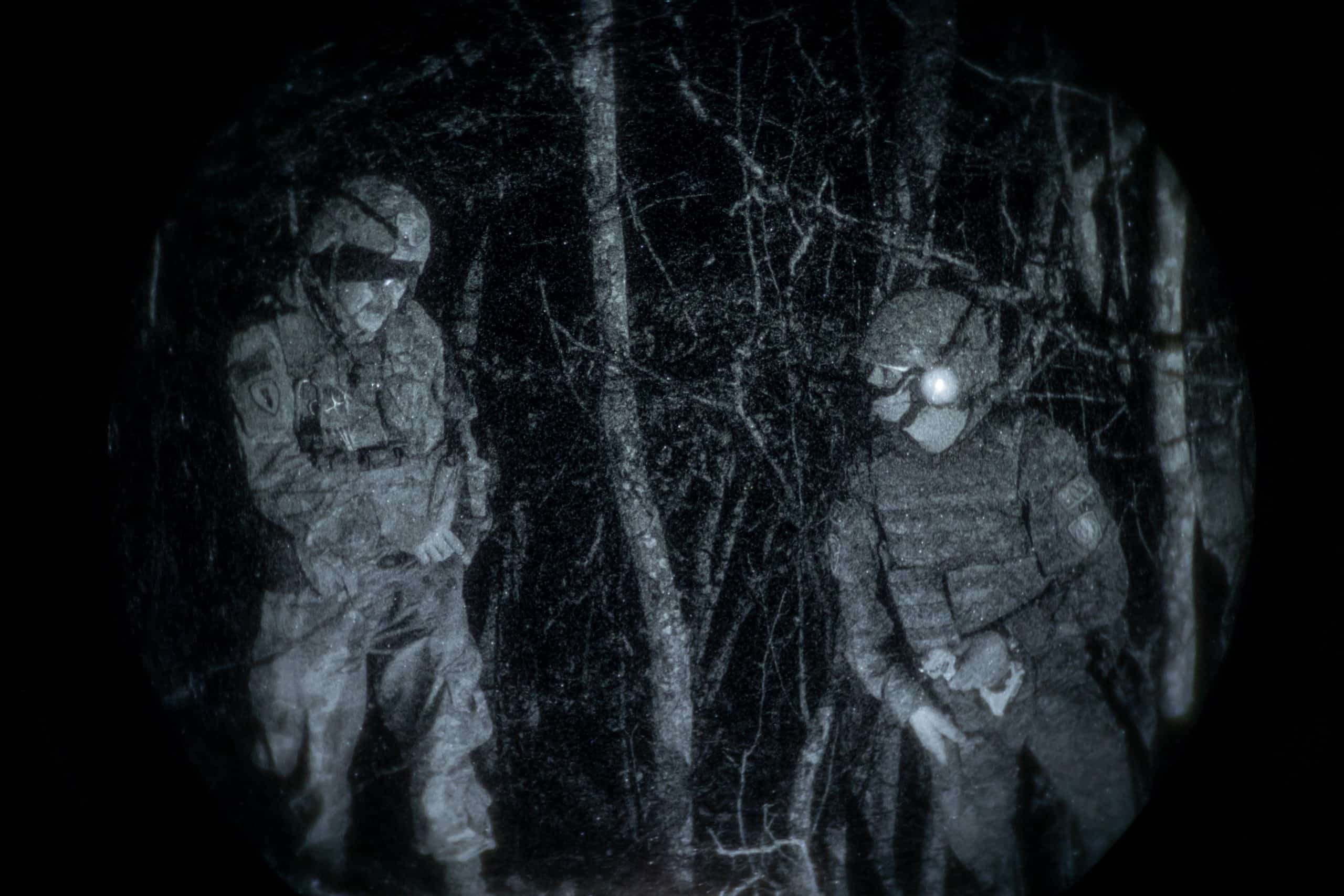 SFC Class Matthew Baldwin (left), from the 720th Explosive Ordnance Disposal (EOD), from Baumholder, Germany, talks with a Kosovo Security Forces EOD Soldier (right), during an investigation of an unexploded ordnance (UXO) found on a hillside northwest of Pristina, Kosovo, on the evening of Nov. 16, 2022. The EOD teams linked up and traveled to the site of the unexploded ordnance. Once the ordinance was located, the decision was made to destroy the 81 mm mortar, instead of trying to remove it. (U.S. Army photo by Sgt. 1st Class Herschel Talley, 111th Public Affairs Detachment, Nebraska National Guard)